Intamara is the most famous go-go bar for Thai people.
The location is often referred to as Stithan, but the nearest station is the BTS Saphan Khwai station.
Intamara has a unique local atmosphere that is different from that of Nana and Soi Cowboy, and the girls are not touristy, which is sometimes a good thing.
▼ Here is the bar we went to this time.
T-DED 99
This is the largest bar in the Intamara area, and I personally would choose this one as my first choice.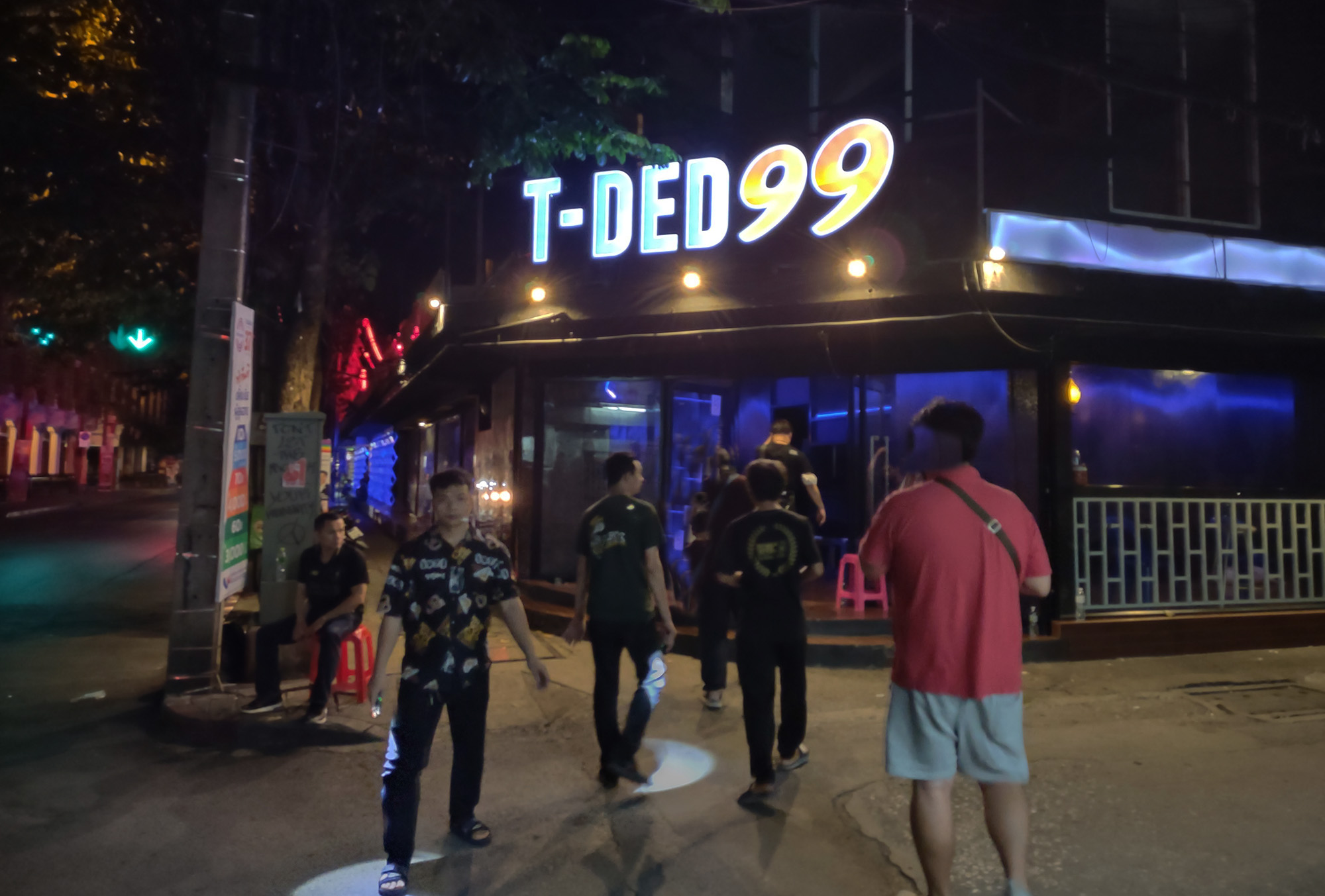 Entry – Seating
It is normal. The boy or lady at the bar will show you around and you can choose a table.
Alcoholic Beverage Prices & Women's Drinks
The price of alcohol was, from memory, less than 1000 Baht, and I think there were some Thai whiskey such as 285. Johnny Walker black was about 1500 Baht.
On this day, we ordered Regency, the best Thai whiskey.
With five people, the cost of a bottle and a split plus snacks was about 2,500 baht, which means the cost of drinking was 500 baht per person.
Lady drink
The women drink the drinks we order, so we don't have to pay for their drinks separately. It will only make our own drinks run down faster.
how to play
Since almost no English is spoken, it naturally becomes a game or a janken (rock-paper-scissors-paper) contest at once.
I can hold my own in conversation for a while, but it's tough when it's only Thai for long periods of time.
Compared to the girls at Nana and Soi Cowboy, They don't have the skills to hold a conversation with someone who speaks a different language.
booby dance
This may be a service unique to this Bar, but they will ask something like, "Can I dance?"
If you OK, the girl will dance on your lap, so you may enjoy the boob dance first and then put the girl on.
If you OK this, give 100 baht after dancing (it is a fixed price that cannot be haggled).
Private Room Service
You can get into a private room for about 300 baht per hour (private room as a drinking room).
The rooms are transparent and you can see what is going on inside through the glass, so it is just a place where you can use the private space.
Lady's Level
Personally, I find many girls at a satisfactory level.
There is no Nana or Soi Cowboy striker class, but there are quite a few "pretty good" level girls.
It is also a good point that the appearance has a bit of a local feel to it.
However, the girls are from Bangkok or its neighboring provinces. If you think about it, I still feel a little different from Isan people (understatement), so you will need some skill to get excited.
Pay bar & Prices
The pay bar was 500 baht and the cost of tipping the girls was 2,500 baht for a long session starting at 25:00.
There was another girl who charged 2,000 baht for a short session, so it seems that the price difference is not so big as in town.
*Tips to the girls (Do fee) are paid on the bar.
Total payment on the day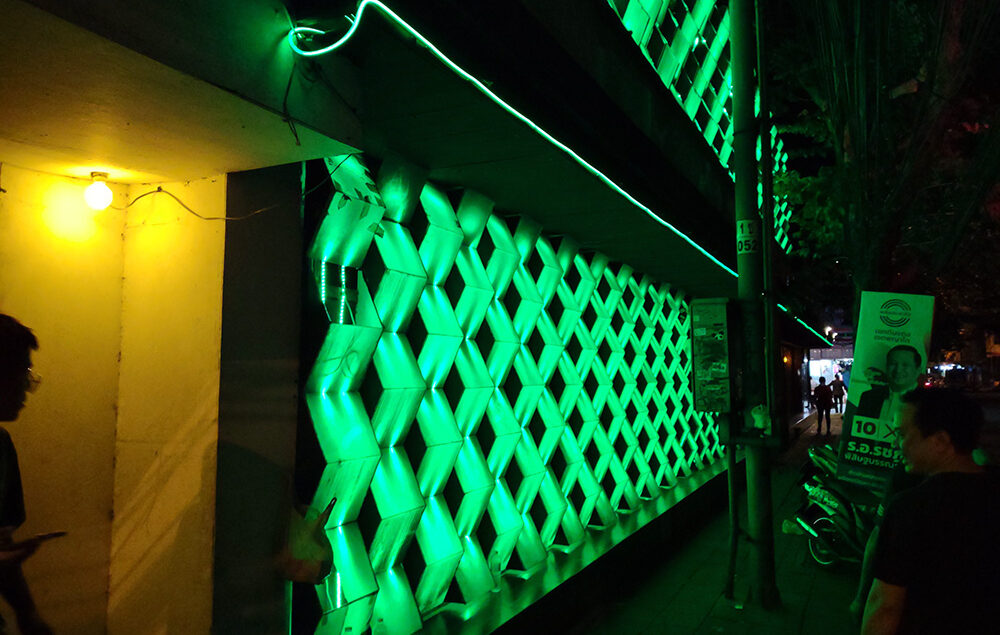 500 baht per person for drink + soda + ice + snacks.
Two boob dances (200 baht), 100 baht tip for the dancer. 200 baht tip to the girl I put next to me.
The total cost was 1,000 baht.
However, we were there for less than two hours that day, and we put the girls on about an hour after we were seated.
And since we surpassed it without any rock-paper-scissors games, it's the cheapest we've ever done.
We usually play a game of rock-paper-scissors and either chug a drink or give a 100 baht tip (if the girl loses, chug a drink). I usually ask for 2 bottles in 3 hours, so I spend about 3,000 baht in total.
Place
I will post the map again.
If you take a cab, say "GO GO BAR" at Intamara Soi2 and it will be understood.
You are going away from home, it would be good to go to Lam Intra night market or Lap Lao stores to lay the groundwork for a different feeling.
We went here to get drunk.
関連記事
夜の世界の方にはその名前を知られている「AV(アダルトビデオ)居酒屋」。場所がラップラオの、MRTから外れたエリアにあることもあり客は基本タイ人。でも料理がおいしくてリーズナブルということで行って参りました。AV居酒屋は[…]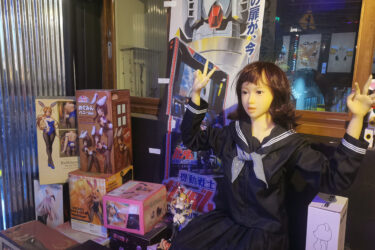 Have a great night life~!
¥1,386
(2023/12/06 18:10:31時点 Amazon調べ-
詳細)
Other go-go bars
RAIBOW
After all, the iconic bar in this area is that RAIBOW affiliate.
The bar is large and the style of the bar is similar to the go-go bars in the most foreign area in this area.
However, since this is a bar for Thai people, you may be disappointed in your own inability to make the place lively with only Thai language.
There are several other stores alongside "T-DEAD 99", but I have only been to "RAINBOW" and T-DEAD 99.
*I almost only went to "T-DEAD 99".
It's also a place to check for adapting to Thailand.
Intamaraa is a different kind of fun than Nana or Soi Cowboy.
It is also a place where you can get a bit of a sense of travel, not to mention the girls, drinking in the same restaurant as some Thai gullible people, and being in contact with non-touristized Thai girls.
For me, it is also a place to check for adapting to Thailand.
Thai language skills
Conversation with Thai people who are not accustomed to dealing with foreigners (it is unclear what kind of conversation ordinary Thai people have)
Total on-the-spot excitement
It is always a place where I feel how much I have been spoiled by Thailand.
I hope you all enjoy it and go there to let it sink in.