F.B.T SPORTS is the first name that comes to mind when purchasing sports equipment in Thailand.
Shopping malls also have stores that carry sporting goods, such as SUPER SPORTS, but they don't have many products other than fashion-oriented fitness and running equipment.
Walking around Bangkok, you may see street-level sporting goods stores, but they specialize in specific sports, and the reasonably priced French sporting goods store Decathlon lacks expertise.
That's where "F.B.T SPORTS" comes in.
F.B.T SPORTS is a sporting goods mall
There are several branches in Bangkok, but the main store in Ramkhamhaeng has the best selection.
It is a five-story building, all filled with sporting goods.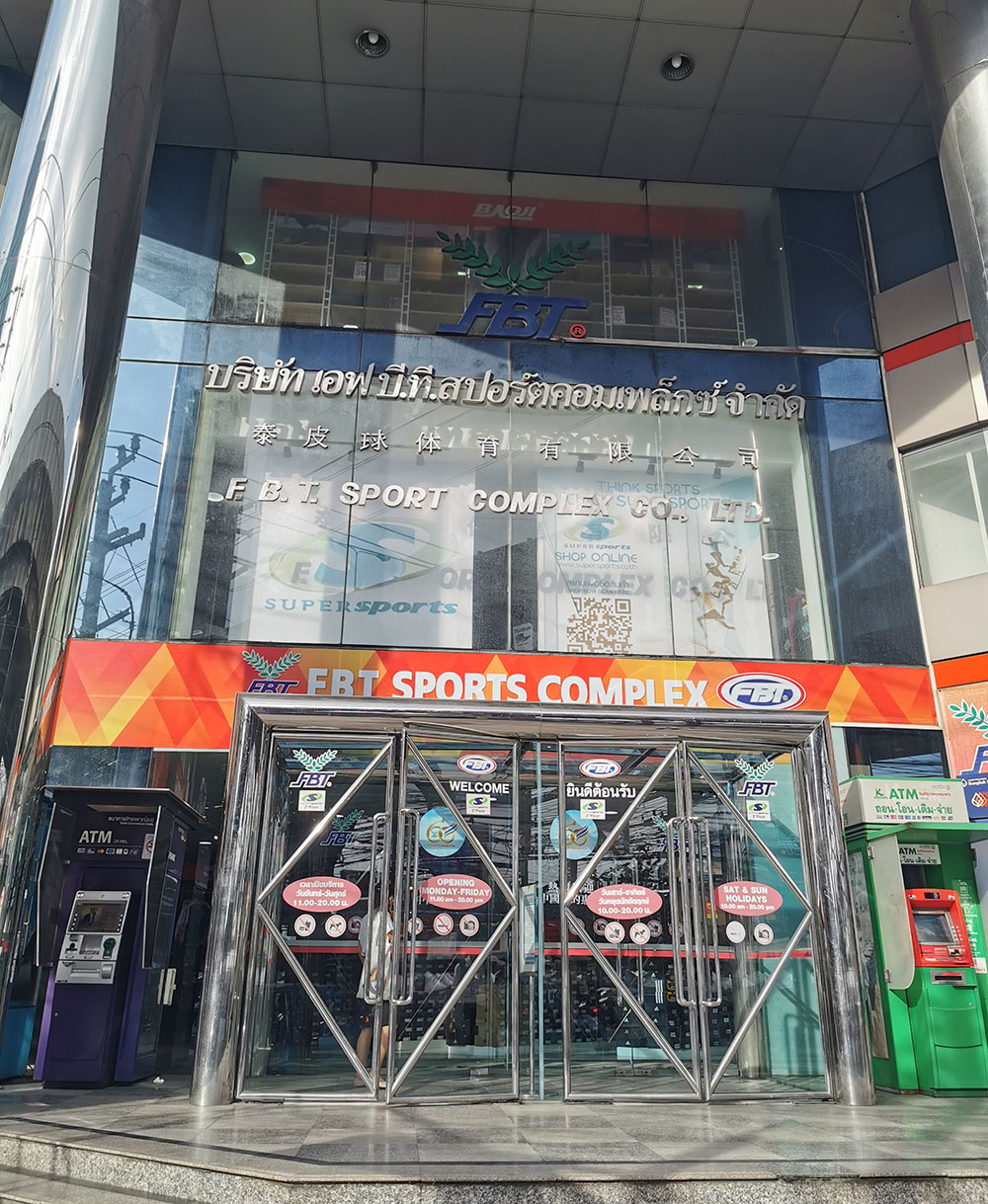 F.B.T SPORTS assortment (full range of badminton and tennis)
From fitness equipment to soccer, tennis, badminton, muay thai, etc., there is a whole range of products, unless it is a very minor sport.
One of the most well-stocked is badminton, the national sport of Thailand. And the selection of tennis equipment is especially good.
There is also a Japanese brand called Kumpu, which I first learned about here.
However, there are five floors, so it is not that there are few other products, especially a good selection of badminton and tennis racquets.
And of course, there are major brand products.
One floor within FBT SPORTS is devoted to "SUPER SPORTS" and includes trend-setting wear.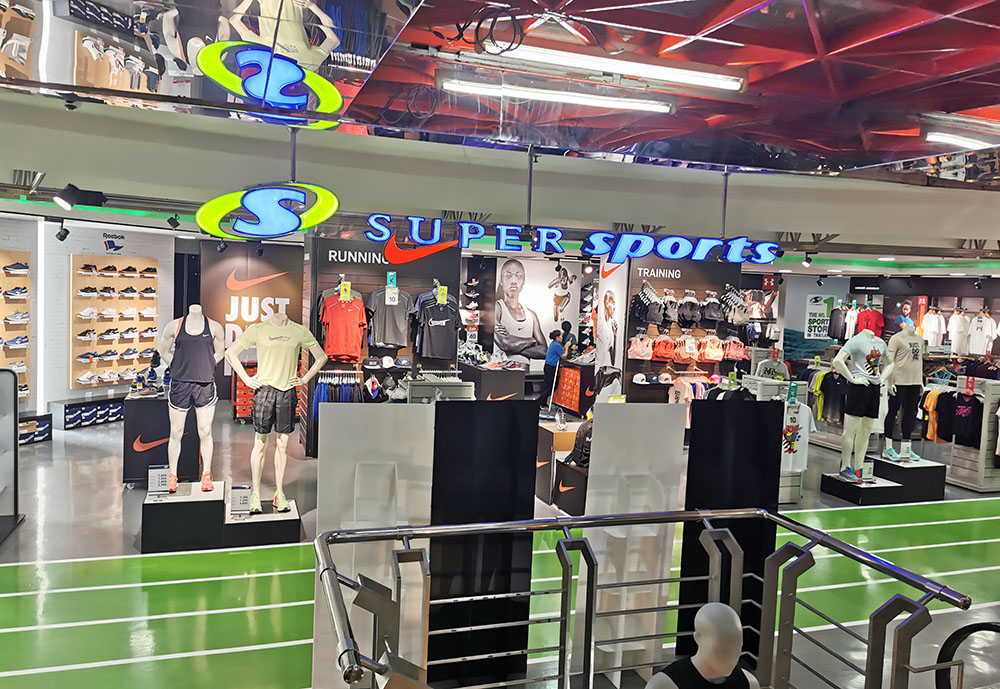 There is also SUPER SPORTS, which is in many malls in central Bangkok.
There is also an on-location store for sports brands.
Some original F.B.T SPORTS products at low prices.
The main products are wear items and original products such as supporters.
The most notable feature of the shop is its price, which is the price of local products in Thailand.
However, the design and quality are not good.
It is cheaper than Decathlon, so if price is a priority, this brand is a possibility.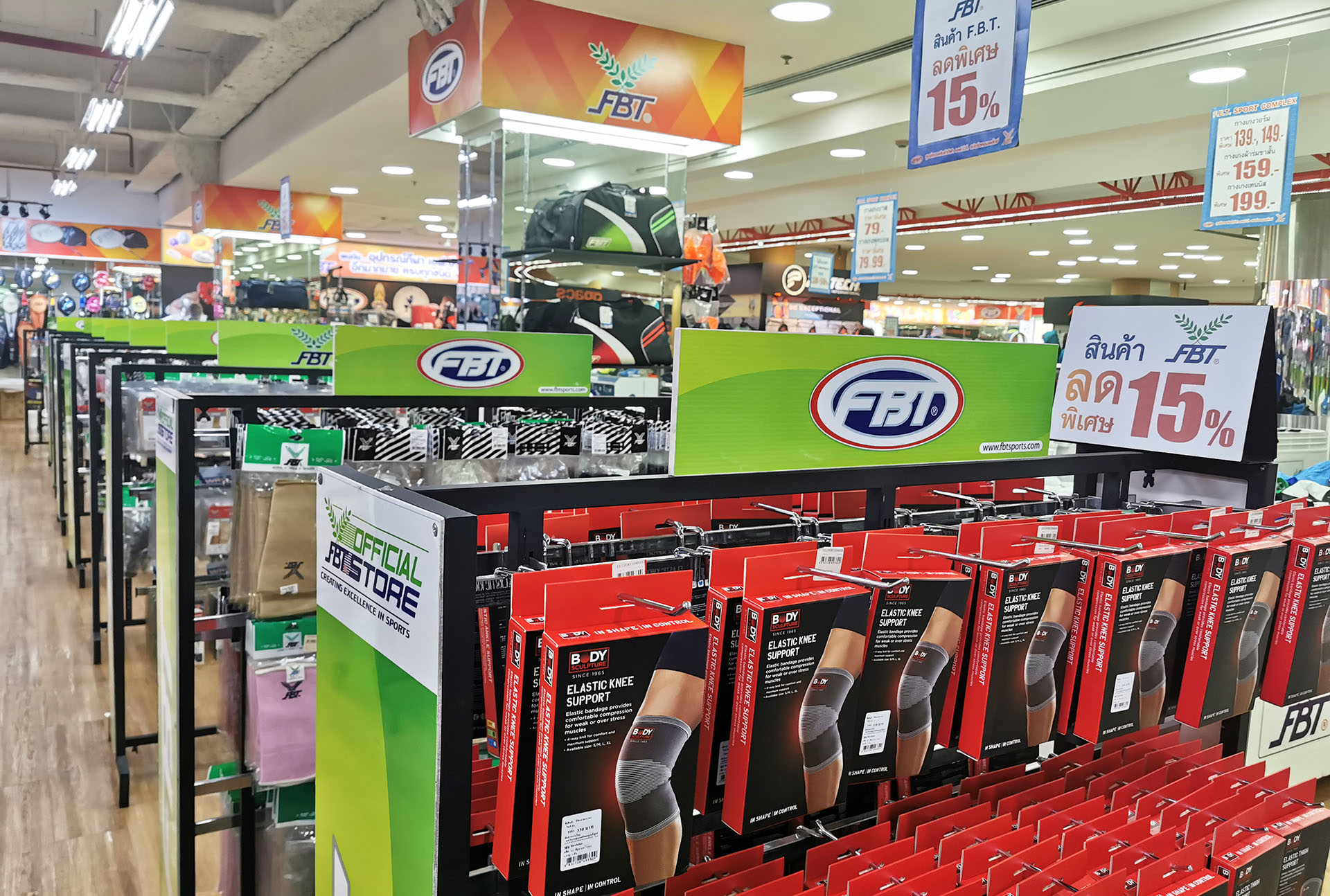 These areas have a selection of goods that only a sporting goods store can offer.
F.B.T SPORTS Price
There are many SALE wagons in the building, but the great cheap ones are original products or no-name brands.
As with mall-based sporting goods stores, there are SALES of major brands, but they are based on less popular products.
So, as far as popular products of major brands are concerned, there is no difference from the central Bangkok area.
Features of F.B.T SPORTS
Various types of sporting goods are all in one building.
Full line of badminton and tennis products
Supporters and other products that are not available in the malls in central Bangkok.
Original wear is inexpensive.
Some SUPER SPORTS in the mall.
I think this store is useful for those who do sports other than fitness and running, those who are serious about sports, and those who want inexpensive wear (design x).
The location is right next to Ramkhamhaeng University. Train access is not very good, but it is about 50 baht by motorbike from Airport Link Ramkhamhaeng station.